Description
Comprehensive Website Audit
Search Engines rely on many factors to rank a website. SEOptimer is a Website SEO Checker which reviews these and more to help identify problems that could be holding your site back from it's potential.
Additionally we provide a clear, actionable, prioritised list of recommendations to help improve.
Simple Do-It-Yourself SEO Tool
If you're a Small Business Owner, we can help you improve and promote your website without the high cost of Agencies.
DIY SEO crawls your whole site for problems, recommends clear, easy to follow tasks with guides for your website type. Additionally we'll monitor your keyword rankings and improvements, and keep you updated on your site's performance.
Beautiful, Branded, White Label PDF Reports
Win more customers with a professional SEO Audit, written in simple language that inspires action.
Simply upload your logo, add company details and adjust styling to suit your brand. Generate PDF SEO Audits in 20 seconds.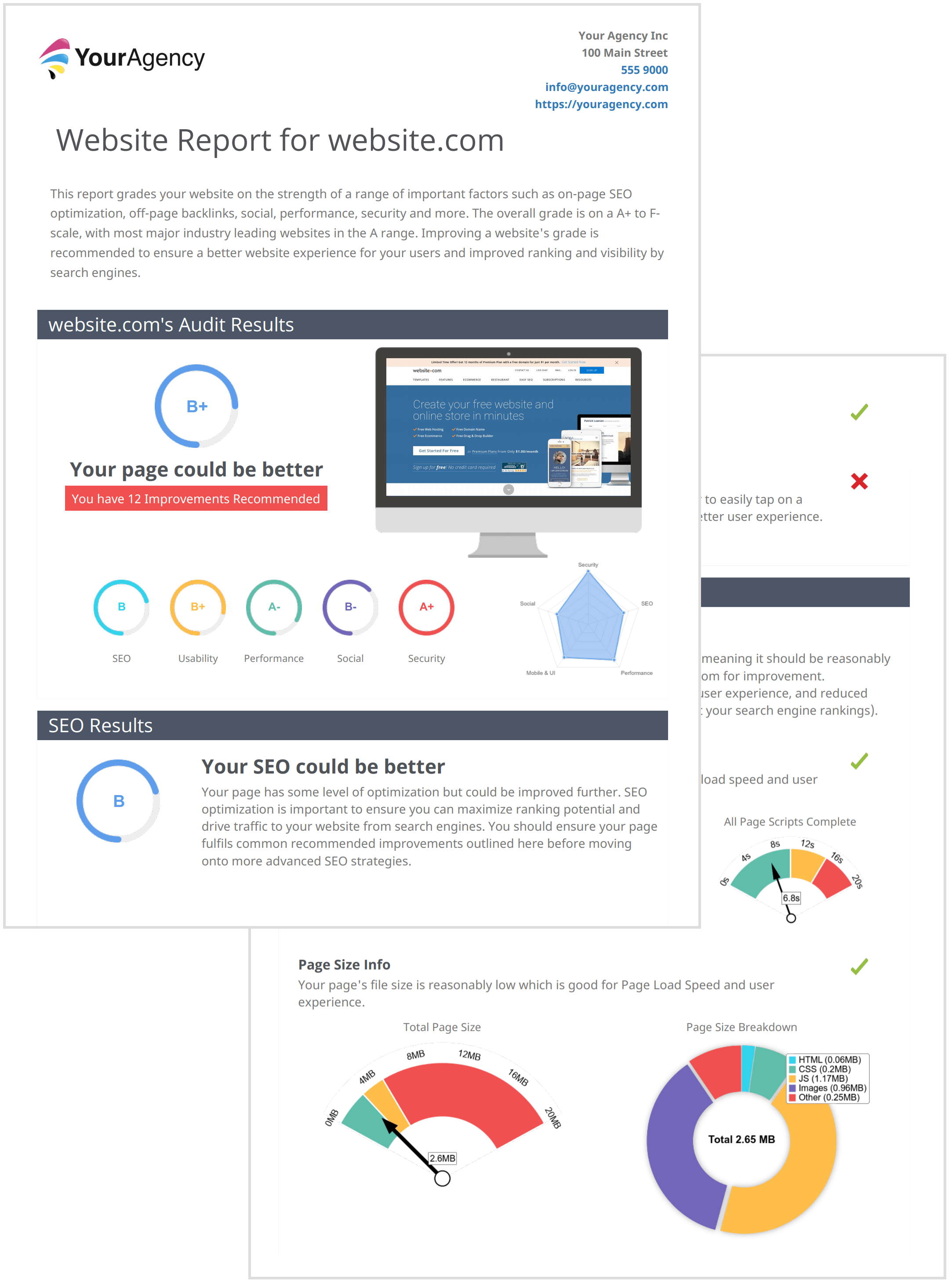 Languages and Customization Options
White Label SEO Reports are available in several languages including French, Spanish and German, with more being added.
Customize reports to your heart's desire – change colors and fonts. Choose which checks and sections to show, and add custom content for that personal touch.
Generate more leads straight from your website with your own Embedded SEO Audit Tool. Simply embed a simple Audit Form that matches your website's styling and colors.
Present customers a beautiful branded audit that inspires action.
Get notified of new leads and their details straight to your mailbox.
Send your leads and their reports straight to any other CRM, Mail Tool like MailChimp, Active Campaign and Salesforce.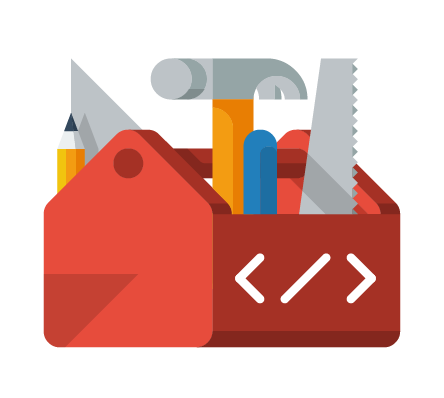 In addition to being an SEO Audit Tool, SEOptimer provides a range of additional free SEO Tools that give you the power to improve your site yourself. These include:
Meta Tag Generator
Keyword Generator
Robots.txt Generator
.htaccess File Generator
XML Sitemap Generator
Perfect for Small Business Owners, Digital Agencies
..SEO Experts, Web Designers or anyone that needs to improve a website!
Save Time – Some agencies spend hundreds of hours of manual work performing Website Audits which can be automated in a matter of seconds.
Present Beautiful Reports – Wow your clients and prospects with impressive bespoke reports that look like they were made by hand.
Win More Customers – Turn your site into a lead magnet. Use White Label PDF Reports and the Embeddable Audit Tool to acquire more customers straight from your website.